About
Meet the pragmatic quilter herself
As a self-described "pragmatic quilt maker", Kelly approaches quilt design and construction with a knowledge of and an appreciation for the theoretical and a penchant for the practical.  Her mid-life realization that she truly may not live long enough to use all of her fabric stash has propelled her into "turbo quilt making mode"!  Kelly's quilt designs range from "quick and easy" to "challenging", thereby providing offerings to quilt makers with a wide range of skills and experience.  Many of her designs are "pre-cut friendly".  Kelly loves to teach, and she readily shares with her students the discoveries that she makes along her quilt-making journey while encouraging her students to make discoveries of their own.
In addition to designing quilt patterns and Kelly teaches a variety of quilt-making projects and techniques using "modern" tools of the trade. You will find descriptions of her class offerings in the workshop sections of this website.
Kelly is proud to be a BERNINA Ambassador and a Craftsy Instructor.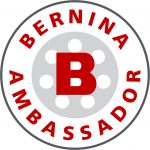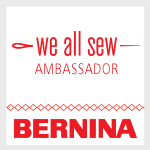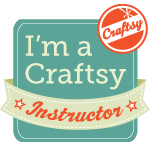 Kelly resides in Overland Park, KS (Greater Kansas City metropolitan area) with her biggest fan (and husband), Jeff Seib, and their miniature schnauzer, Shyma.  She is "Mom" to Michael and Steven and "Nana" to Connor, Sara, and Vayda.  In addition to her quilt-making passion, Kelly loves singing (Kansas City Women's Chorus), traveling, cooking, being mesmerized by the ocean, playing pinochle, and spending time with family and friends.
Kelly is happy to provide lectures, trunk shows, and workshops to quilt guilds and quilt shops anywhere.  She can be contacted at kelly@kellyquilter.com or click here to submit a contact form. 
Welcome to my website!
I love making quilts!  Each step in the process – block design, fabric selection, piecing and/or appliquéing the blocks, exploring setting options, and planning and executing the quilting – provides me with creative nourishment for my soul.  I also love to share my quilts and my quilt making experiences with others through teaching classes / workshops, and through my quilt patterns.  Here in my website I plan to tell you all that & more!