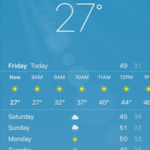 BRRRR!!!  It's a chilly one in the Kansas City area today!  I must admit that with each passing year, I tolerate the cold a little less than the I did the year before.  The good news is that the cold weather encourages me to hunker down in my studio and sew  – as though any encouragement is necessary!  Haha!
I tried a new technique, and I'm really glad that I did!  Yesterday, I applied my first faced quilt binding.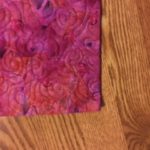 I love how clean and crisp the finished edge of the quilt is!  This project is a wall quilt, and I think the faced binding has created a beautiful and simple finish to the project.  I'm still deciding whether or not I think I'd like this type of edge on a quilt that I'm cuddling up in or sleeping under.  What do you think?
Anyway, I'm seeing a faced quilt binding tutorial in my future!  Stay tuned!!
Have a great weekend!
Kelly